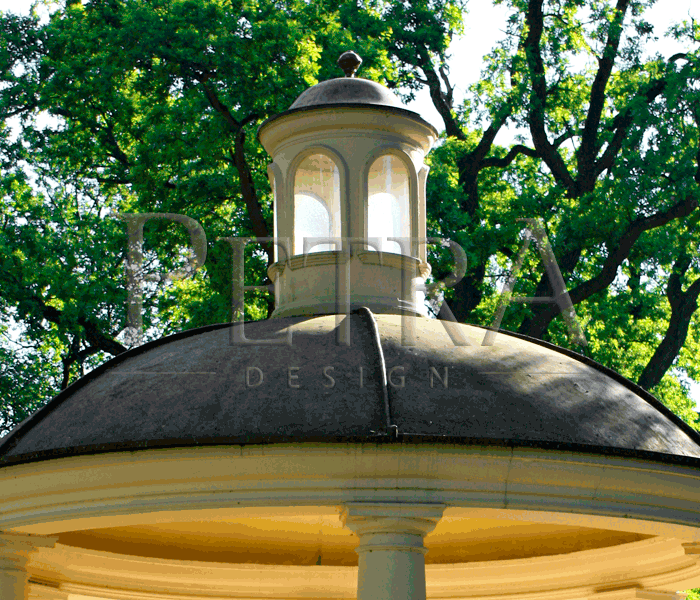 Petra Design is the leader in Architectural Fiberglass (FRP)  Exterior Ceiling Domes , Petra Design's Architectural Ceiling Domes are used in commercial, religious, government buildings, hotels, and even houses.
Architectural Fiberglass Ceiling Domes are mainly ether hemisphere domes or onion dome. they can also be manufactured in any custom shape, The hemisphere dome is half of sphere where the height of the Ceiling Dome is half of the diameter, on the other hand the onion dome is resemble more than half the sphere, it's wider in the middle and narrow in the top to a point , they are most common used in mosques and minarets.
Advantages of using Fiberglass (FRP) Ceiling Domes
Fiberglass ceiling Domes are used wherever light, strong, weather resistant structure are required.
Architectural FRP domes resist rot, rust, water,chemical and flame, FRP Domes also are hurricane and earthquake resistant.
Fiberglass dome can be finished to replicate any other building material like gold, copper, terra cora, marble, granite and stone.
Finals can be added to the top of the FRP Ceiling Dome, these finals can be pinnacles, crosses, urns cupolas and towers.
Fiberglass Domes are easy to install and require very low maintenance.
Petra design's FRP Domes consist of pie shaped sections that bolt together at the job site. After the FRP dome is assembled it can be lifted with a crane as one unit. When placed on the building structure it only needs to be bolted down to the structure.
Interior Ceiling Domes can also be manufactured and incorporated with Exterior Domes, by having interior dome and Exterior Dome This allows for insulation of the cavity between the interior and the Exterior Ceiling Dome shells.
Please visit our website at www.petradesign.ca for more information about our architectural ceiling domes and more architectural products.