A few years ago, people were fascinated natural concrete design for interior and exterior, it was a big trend. That trend seems to be continued, people indented to decorate their house more naturally, but they need more unique design. Precast architectural concrete can fill their desires. Architectural Precast Concrete is one of the most durable, fire resistant, and sustainable construction material for buildings.
Precast concrete. It's very sensitive and easily ruined before curing. After curing, concrete will be more stronger and better. Right-timing/proper temperature is the key point.
What is the precast?
Precast concrete is cast under factory controlled conditions and not erected on site until it is fully hardened. Just like in-situ concrete, precast concrete can be plain, reinforced or prestressed concrete. So, people can choose precast concrete whatever they wanted to use for it. Precast stone is distinguished from precast concrete by using a fine aggregate in the mixture, so the final product approaches the appearance of naturally occurring rock or stone. Once a precast concrete product is produced and all the undertaken quality controls satisfactory, the unit is stored until delivery. It is then transported for use at another site.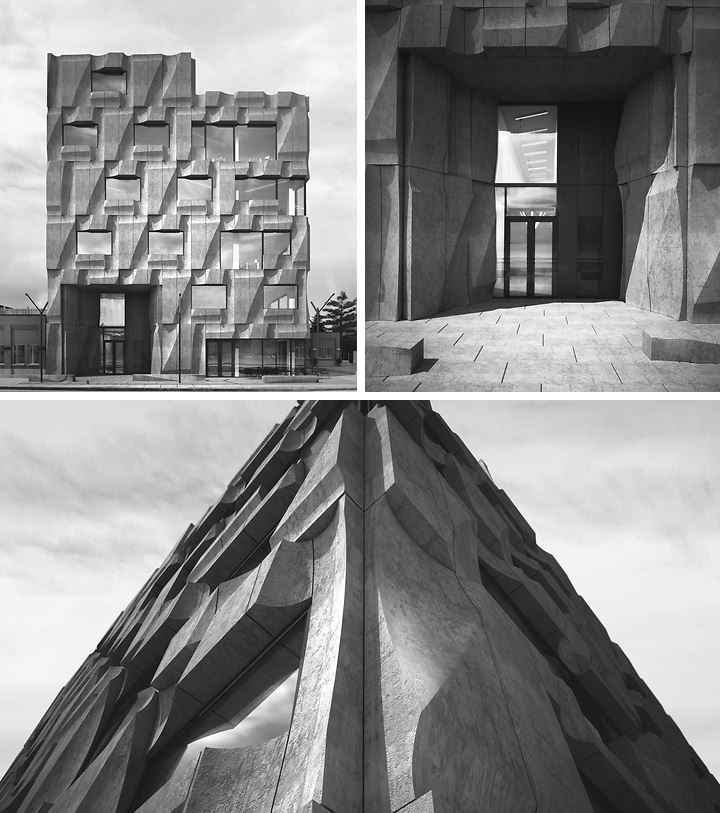 Using the architectural precast concrete, people can make an architectural exterior design building.
[Batay-Csorba Architects has unveiled its designs for a new six-storey, 32,000 square foot boutique office building situated on a small vacant site in Toronto's Liberty Village. Seeking to build upon the rich lineage of Toronto's precast concrete history, the proposal provides an alternative to the pervasive glass curtain wall project. The building is comprised of four floors of flexible office space, retail at grade, and a rooftop sculpture garden/event space.]
What's the advantage of architectural precast concrete?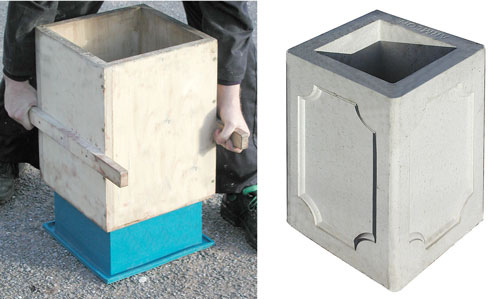 The intrinsic quality of an industrial product, manufactured in a controlled environment and with accurate methods; advanced quality control, which goes far beyond the checking of the fresh concrete, can be introduced. Dimensional accuracy, properties of the hardened concrete and position of reinforcement can all be checked before inclusion of an element in the final work
What's the advantages of precast concrete process?
Structural efficiency
Flexibility in use
Optimum use of materials
speed of construction
Quality consciousness
Adaptability
Protection of the environment
Petra design's architectural precast concrete work review
Petra Architectural products in cast stone and precast include columns, window sills, balustrades, corbels, quoin window and door surrounds and so on. Architectural precast provides flexibility in color, form, and texture.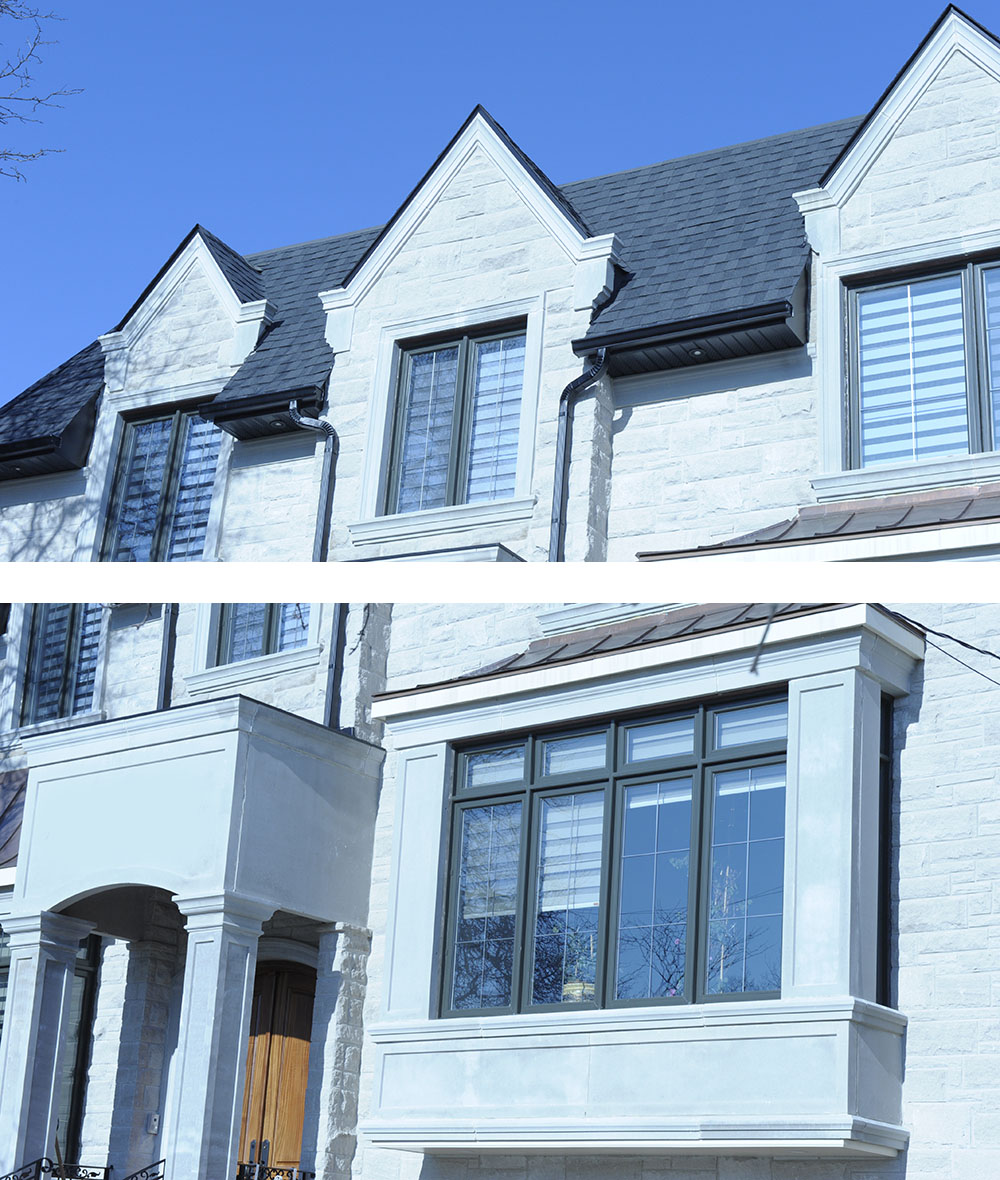 Bay window cladding
Entrance porch/(column, crown, panels)
Window surround
Banding
Bracket (corbel)
Gable trim
Petra Design Website: https://www.petradesign.ca
Petra Design Contact : (416) 746-9668