For the office, public building or home, few features can compliment a room like a fiberglass dome. A fiberglass dome can turn any ceiling into a luxurious masterpiece at a fraction of a price of other materials. Fiberglass (FRP) domes are most often used in public buildings, religious buildings, homes, living and dining rooms and other open spaces. Fiber glass domes are highly desirable due to their low cost, strength, weather-resistant material and light weight.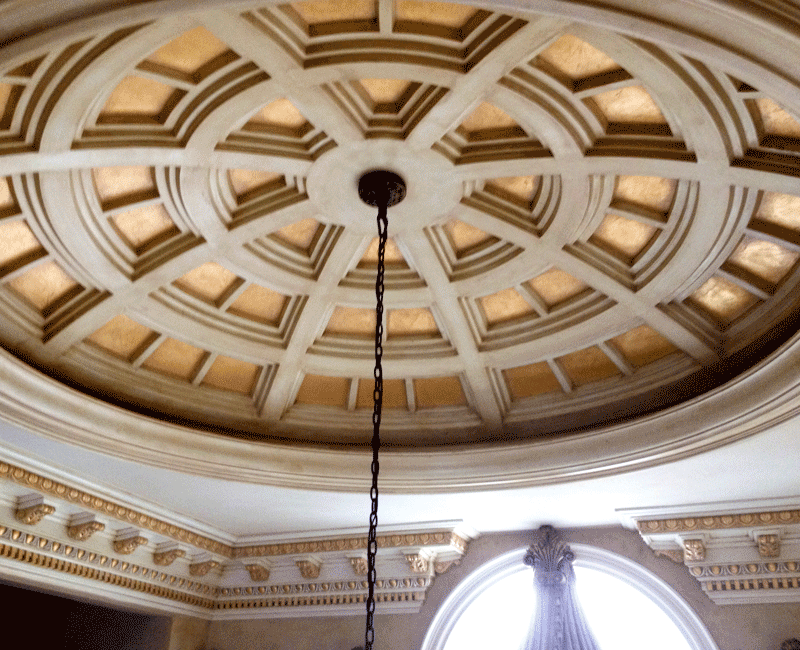 A ceiling dome is a circular or elliptical architectural element that resembles the hollow part of a sphere. Fiberglass is a lightweight, extremely strong material made of a plastic matrix reinforced by fine fibers of glass. When fiberglass and domes are used together, you get an extremely strong, robust and lightweight Fiberglass Dome. To form a fiberglass dome, a polyester resin gel coat is sprayed into a mold. Fiberglass domes can be molded into any shape, even complex and detailed designs. These shapes can be contoured, curved, ribbed, or corrugated, in a variety of ways, with varying thickness.
The material is rot and flame resistant.Fiberglass domes are also very weather resistant, and can withstand fire, hurricanes, high winds, and storms with little to no damage. On-job site installation is relatively quick and easy. When a lightweight, extremely strong dome is needed,Fiberglass Domes are the way to go.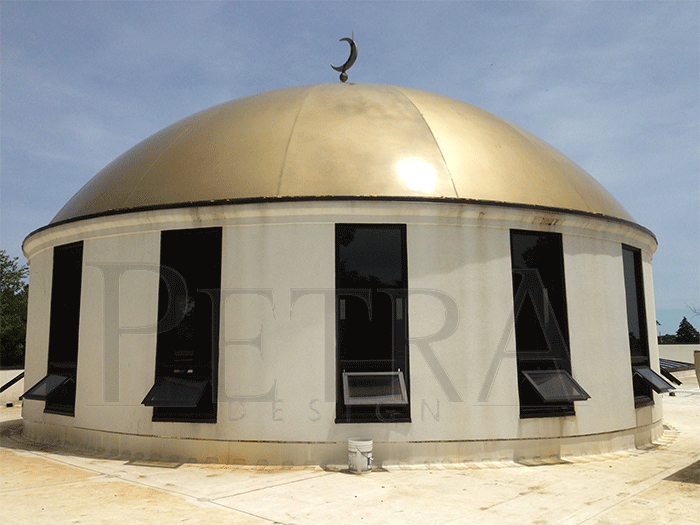 Fiberglass domes are also made from a highly versatile material, and has many impressive finish options available. These include gold, marble, interior and exterior paints, copper, granite and stone. Finish options, dome shape, size and texture all help to achieve the look you want for your dome.
Our designers and engineers at Petra Design take great pride in delivering high quality fiberglass domes. With our ceiling and ceiling decorative elements, we can turn your ceiling into an artistic expression. At Petra, we use only the highest of quality materials to ensure your dome stays beautiful for a long time. Visit us at Interior petradesign.ca for a full look of all our Interior collection of fiberglass domes and more information on Interior ceiling domes.
Also visit our exterior petradesign.ca for our exterior architectural Fiberglass (FRP) domes and more.